Featuring sweeping lines this elegant white wood kitchen cooking spoon is ideal for cooking or serving small quantities.
Made from privet wood, often known as a garden plant or invasive plant, the timber is durable yet light in weight.
Featuring a natural knife finish and having several coats of food-safe linseed oil.
This spoon is 315mm long – bowl 75x60mm.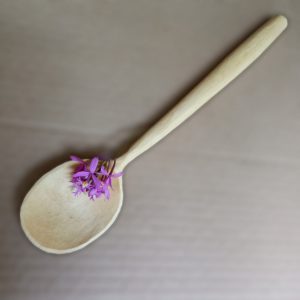 Price $30 plus post