Australia's Great Dividing  Range that runs near my home provides several ecosystems and within those, countless smaller ecosystems.  In this small landscape, an overhanging rock provided an opportunity for some delicate fauna and flora.
The Maidenhair fern prefers a moist and protected environment and the local spider can cast its web without concern of in inadvertent damage from large animals or wind-blown debris.
The result is an enchanting scene with gentle light illuminating the leaves, rock and intricate spider's web.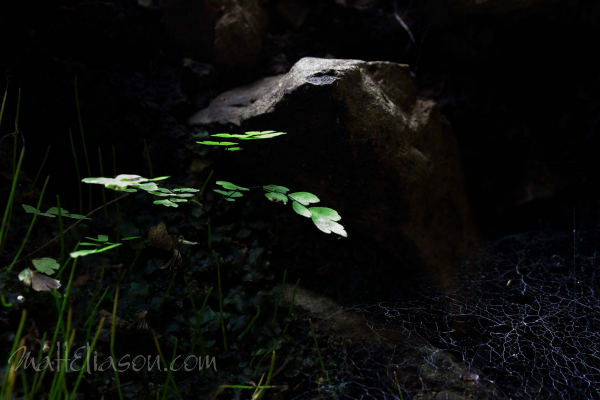 This image is priced at $10 for private use only.
Suits printing at 8×12 or 16×24 inches.
This image is available for instant digital download without watermark, ready to print.
If you wish to purchase a framed or canvas of this image. Please contact me via mattATplusoneDOTcomDOTau  (replace the capitals with relevant items!)
Save