At certain times of year colourful flowers adorn the trees in a local semi-rainforest an hour's drive away. Birds feed on the nectar and the spent flowers fall from their lofty positions to litter the ground and fallen tree trunks.
Dappled light that filters through the high forest canopy provides a wonderful lighting effect.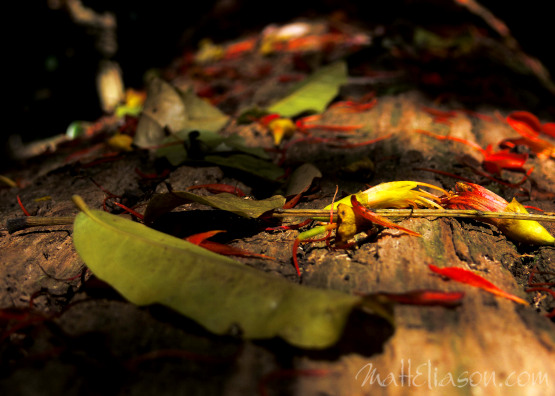 This photograph is for sale at just $10 for private use only.
This image is available for digital download without large watermark, ready to print. Image size suits printing at 10×14 inches or larger and would look magnificent on any wall.
If you wish to purchase a framed or canvas of this image. Please contact me.
Save