Unique Euculytus free-form bowl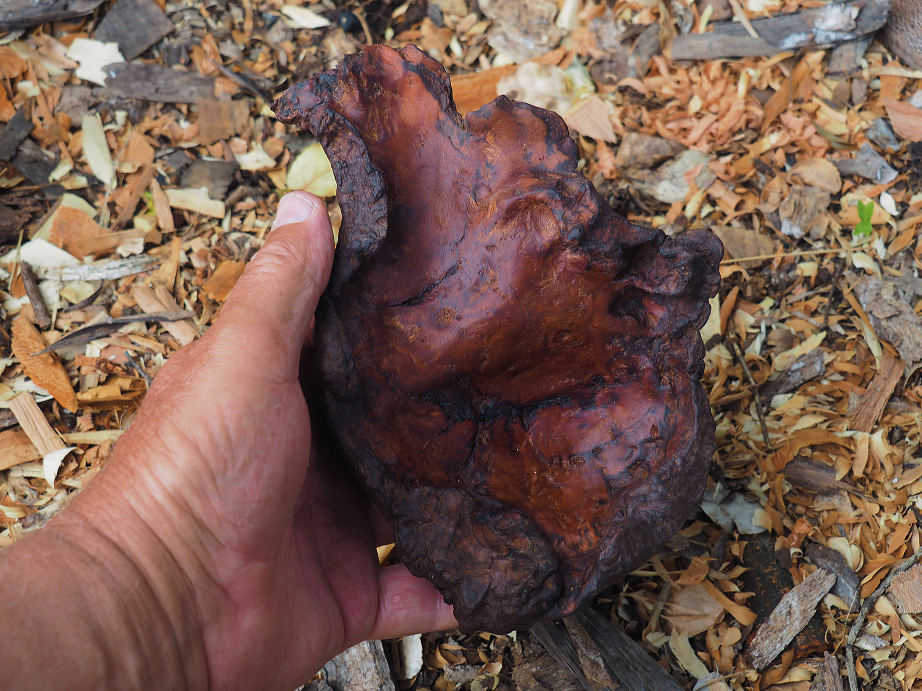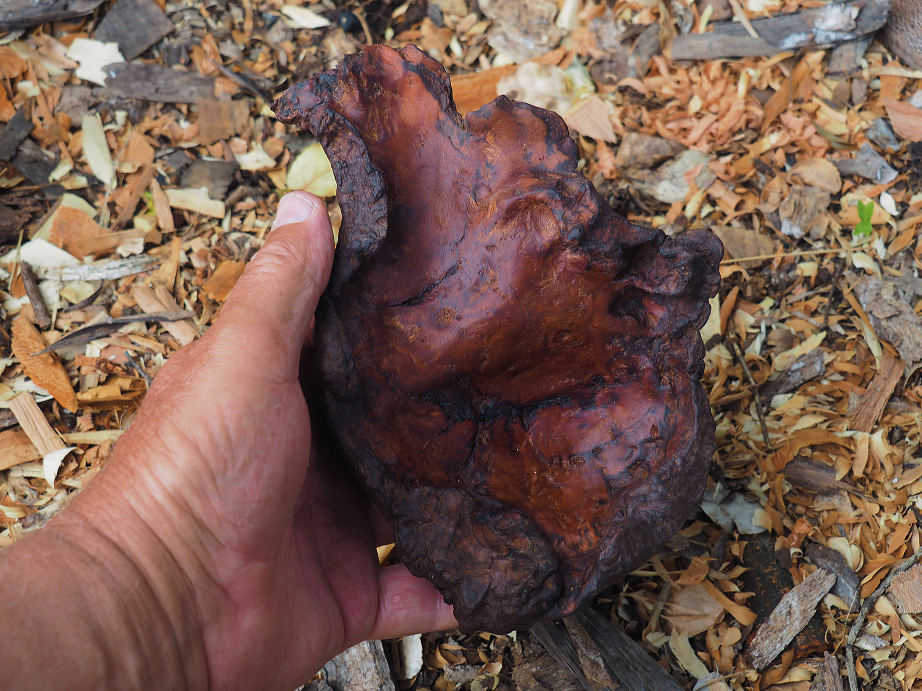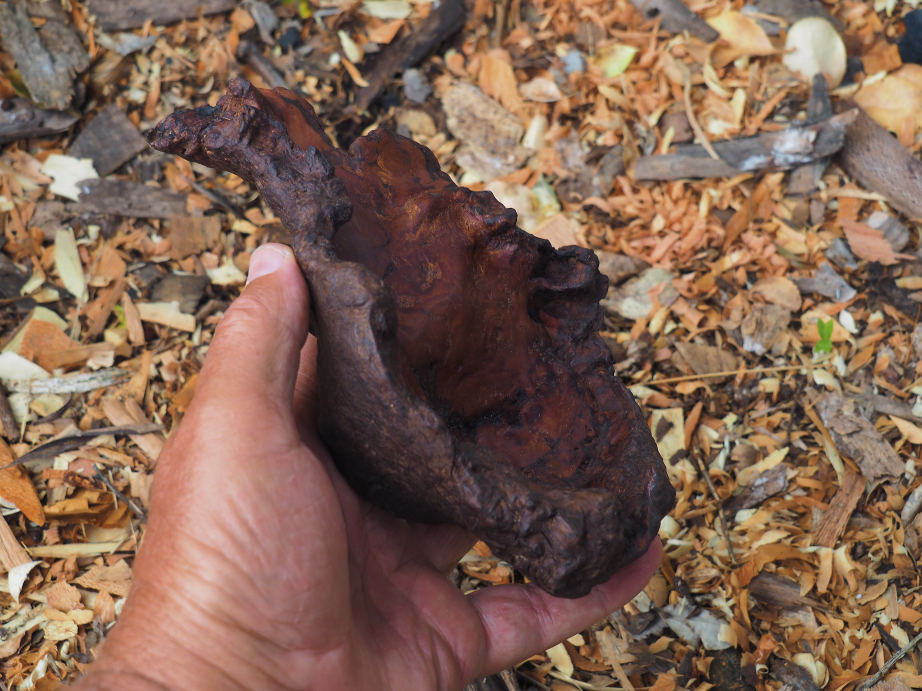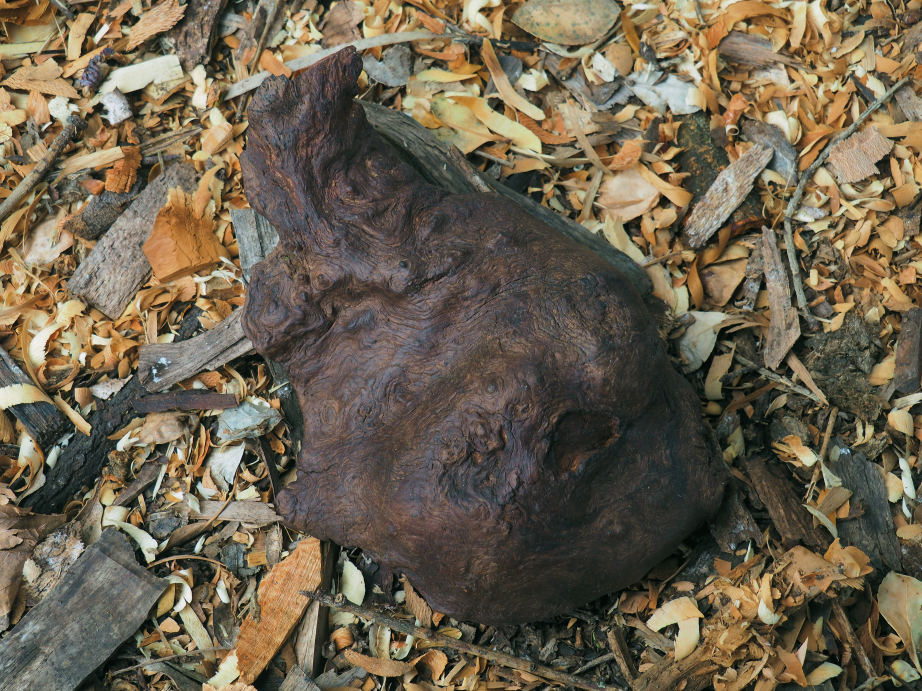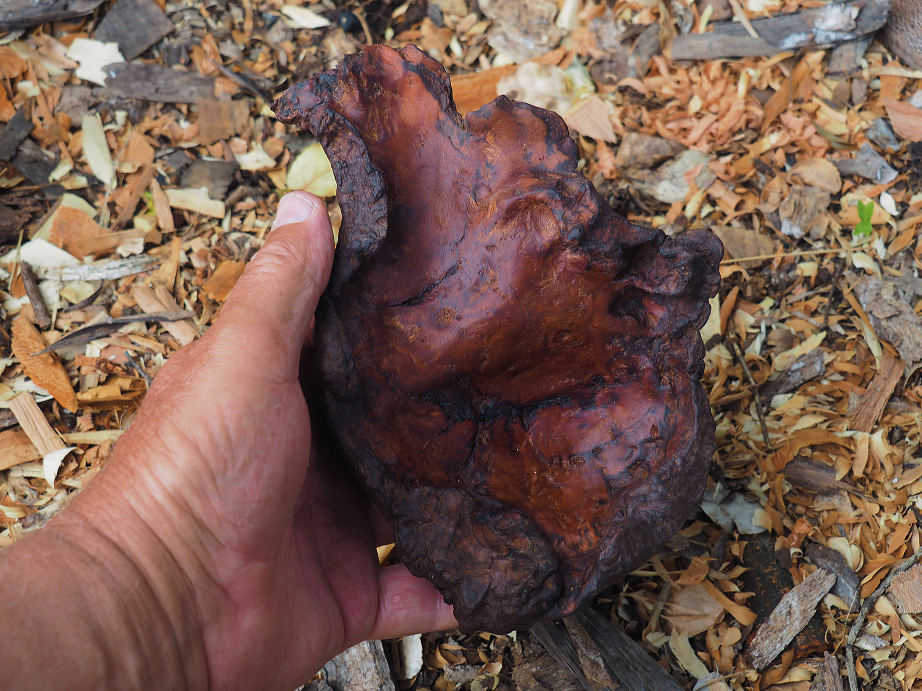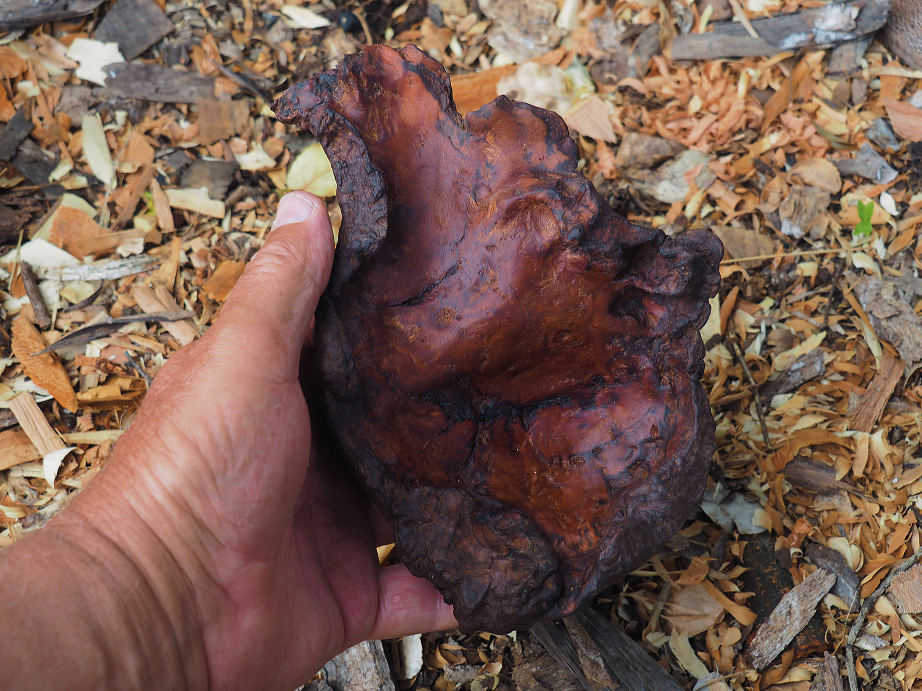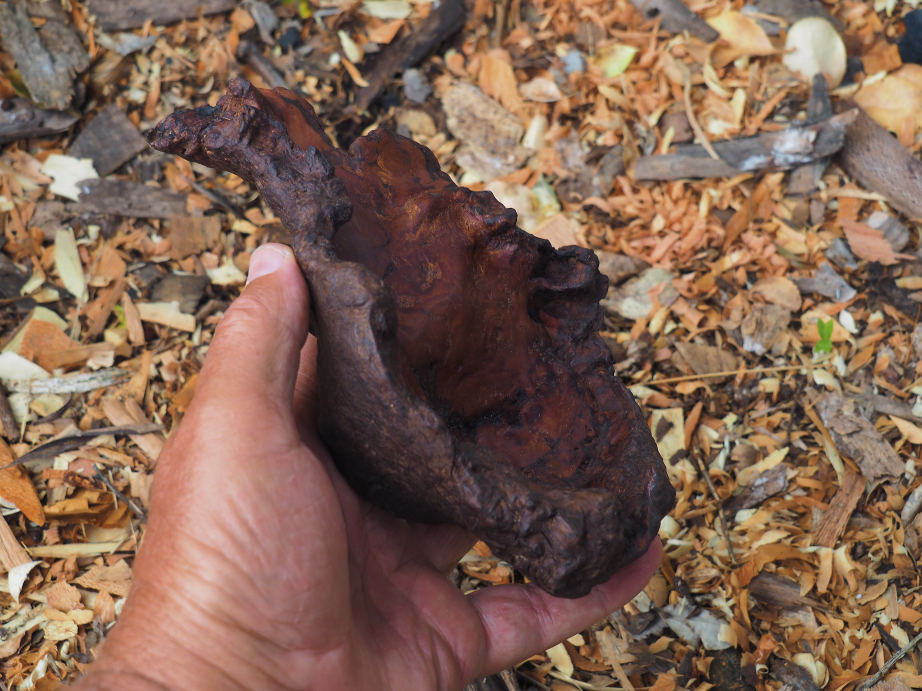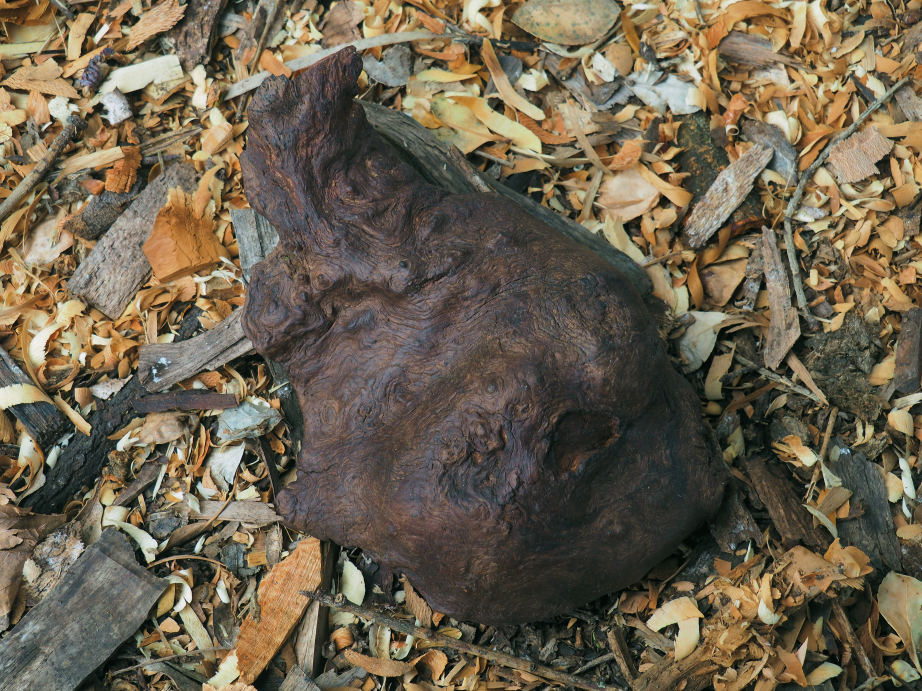 Let's pause for a moment to think about the history of this piece, that started with a germinating seed, a sapling, eventually a mature tree that either died standing, or for some reason fell. Then  the generations of the tree gradually breaking down till this piece became free to move around it's environment. Time....200, 300 or more years?
It has been respectfully worked to become a highly unique and beautiful item that will provide interest and function for generations. A truly nature inspired piece!
Sealed with a natural wax, it will look attractive as a decorative piece or as a functional bowl for small items.
Measuring 200x130x50mm.