BOOKED OUT!

If your child likes whittling sticks to points, or otherwise reducing sticks to shavings using their pocketknife, this workshop might suit them down to the ground.
Wooden flower making with cover:
Types of wood
Best time to carve the wood (a bit dry but not too much)
Knife safety
Hands on – lets make flowers!…with the usual fails as part of the learning process.
This course is for ages 9 and up. A parent/guardian MUST also attend. This is so there eyes are on every child all the time and also so that more flowers can be made later at home with someone else who has seen how to do it.
Class lasts 1.5 hrs
Wood is supplied but each child needs to bring a sharp pocket knife or paring knife of a size appropriate to the child's hands (i.e. small)
Price $25 per child – max 6 in the class
Booking –

sorry class is full



Please complete this form
Payment
Kids flower making workshop per child (max 2 per family)
$25.00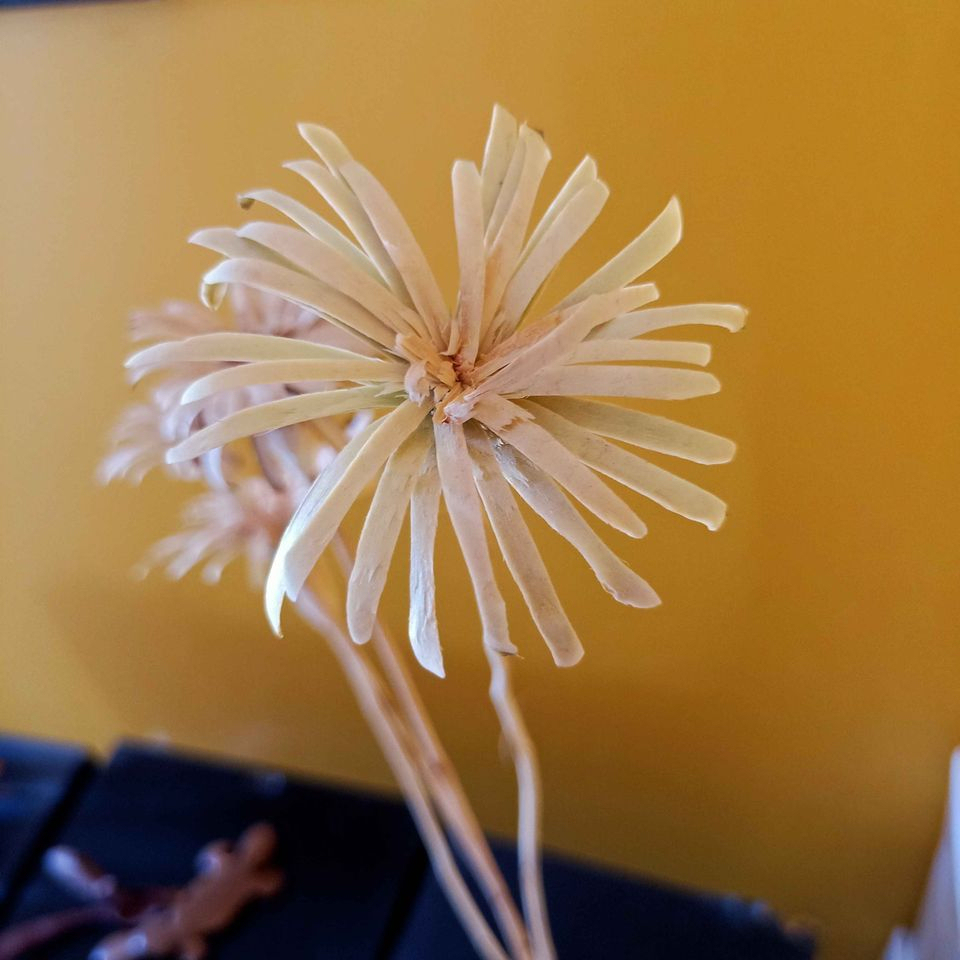 Important information
This workshop involves the use of sharp knives. As such, though low, there is a risk of injury. The participating parent or guardian is responsible to maintain a close what on their charge as the tutor will be circulating assisting everyone and therefor cannot keep eyes on every child. This risk needs to be acknowledged and accepted when booking.