Like castaways clinging to wreckage, these small Goose or stalked barnacles (Lepas anatifera) have grown on a piece of driftwood.
One can only guess the ocean journey that brought them to this South Pacific shore!
This beautiful colourful photo is for sale and would suit many homes and add a wonderful point of focus and interest in any room. It would also go wonderfully with one of my other coastal closeups.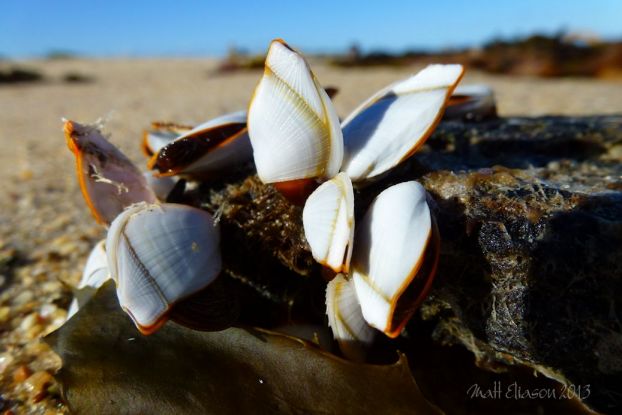 This image is 24×16 inches, but will print smaller just fine.
$10 for private use only.
This photo is available for sale as a digital download without watermark, ready to print.
[purchase_link id="408″ style="button" color="orange" text="Purchase" direct="true"]
If you wish to purchase a professionally framed print or a canvas of this image. Please contact me.