The Milford Sound road on New Zealand's South Island provides many opportunities to access some incredible locations and scenes by following established tracks.
One is this fine area of rushing water and rocks on the track to Lake Marion.
Despite the lack of rainfall in recent weeks there was still a lot of water roaring over the rocks at a volume that made almost shouting needed to hold a conversation.
By purchasing and printing this image you can provide scene of movement and energy to many parts of your home or office.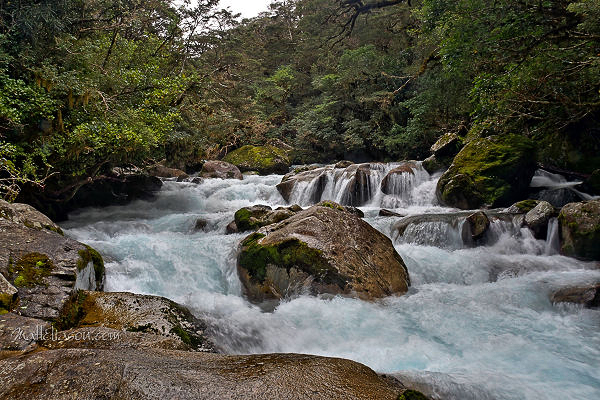 This print suits printing at 8×12 inch format E.g. also 16×24) and also looks great at a 18×32 inch semi-panorama crop.
For sale for private use only
This image is available without large watermark for digital download,  ready to print.
[purchase_link id="627″ style="button" color="orange" text="Purchase" direct="true"]
If you wish to purchase a framed or canvas of this image, please contact me.
---
Save
Save
Save
Save