Water lilies are loved for their striking flowers that add colour to shallow pools of water…a real contradiction of a flower away from the soil.
Photographed in late afternoon light, here are two pink water lilies that reside in the wetland of West Creek Park in Toowoomba, Queensland Australia.
The water lily photograph is suited to any home seeking a striking image that also maintains it link to calmness associated with lotus and lilies.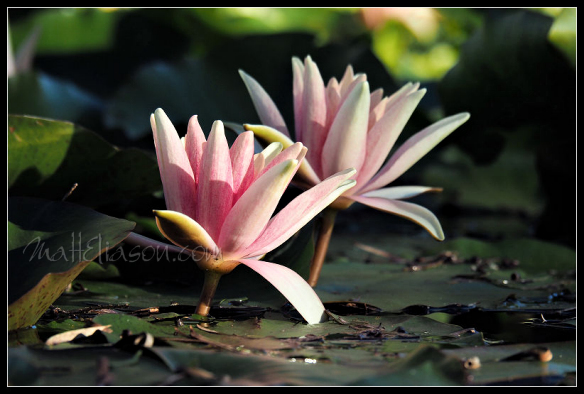 The image is 13×8.5 inches but will print smaller or to 4x this size quite comfortably. There is room for cropping for other formats (i.e. it can also be printed square, 10×12 etc). You can have this printed at any place that prints photos.
$10 for private use only.
This photo is available for sale as a digital download without large watermark or thin black border, ready to print.
Note: Canvas prints or professionally framed prints can be arranged for Australian and USA customers. Please contact me.
Save
Save