Every Spring daisies of all types provide colour in gardens around the world.
These two flowers were photographed in a garden and look stunning against the dark background.  They would add colour to many spots in many homes.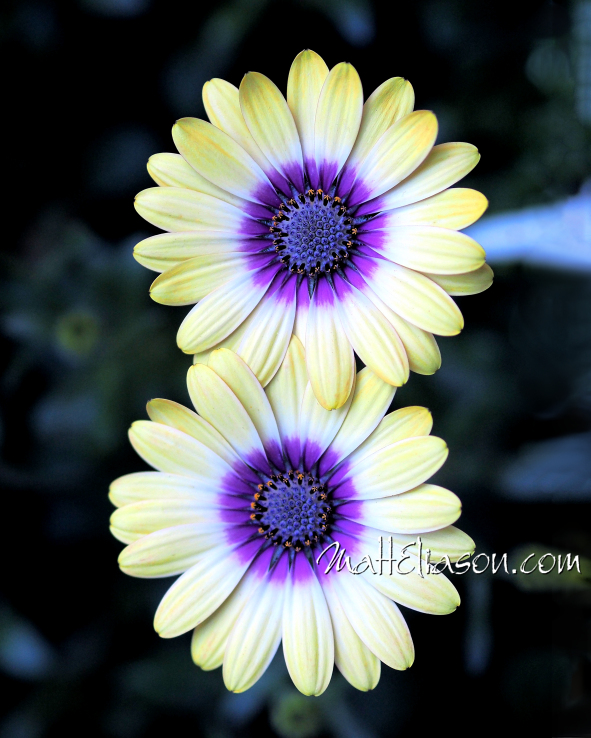 This photograph is for sale at just $10 for private use only.
This image is available for digital download, sharp, without large watermark, ready to print at any good photography store.
Image size suits printing at 8×10, 16×20 inches or larger and would look magnificent on any wall.
Save