The Platypus, Australia's famous egg-laying marsupial had presented a wood whittling challenge for me.
I had tried once before to whittle a platypus and it ended up looking like a wooden blob. Much scouring of the internet for a more graceful pose has resulted in this rendition, made for my daughter's 21st birthday gift.
The wood is willow, from a tree on the family property that had died before her birth, but the wood kept for special projects such as this.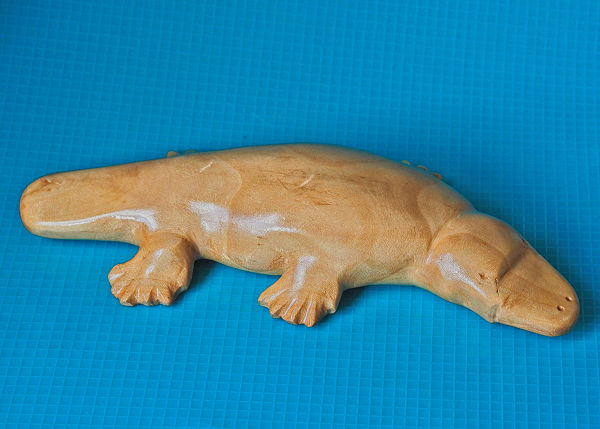 The item measures 23.5cm long