Around 24 million years ago a giant shield volcano dominated much of South-east Queensland, Australia. Over millions of years most of it has eroded away, though some of the remaining  slopes can be found on the western flank. Here a mixture of rainforest and Sclerophyll forests can be found depending on altitude and topography. Several national parks including World Heritage areas help protect this landscape.
Access is limited to established walking trails, though at times these are little more than a thread of a beaten path through the vegetation. The region is drained by several creeks, including Dalrymple Creek, which is timelessly cutting its way through the ancient basalt at the start of its journey that will end with its waters emptying into the Southern Ocean, 2,000 km away.
This bend in the creek is highlighted by shafts of Autumn sunlight .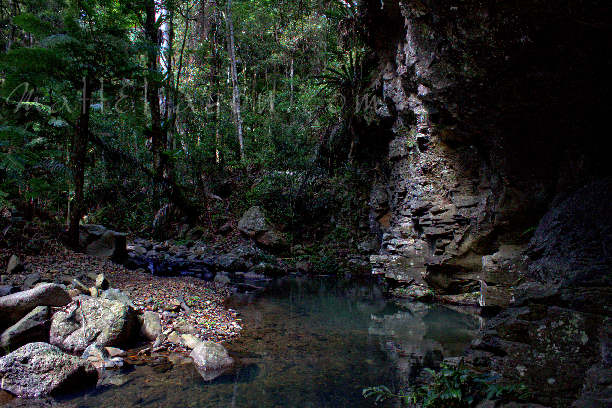 Image size suits printing at 12×8 / 18×12 / 24×16  inches. $10 for private use only.
This image is available for digital download without watermark, ready to print.
[purchase_link id="233″ style="button" color="orange" text="Purchase" direct="true"]
After clicking the Buy button click Checkout at top of this page to complete transaction.
If you wish to purchase a framed or canvas of this image. Please contact me.